Sector Introduction
The extractive industries in the UK comprise oil and gas production, mining and quarrying. These sectors continue to play a major role in the UK economy, contributing total Gross Value Added (GVA) of £26 billion in 2022, up from £18 billion in 2021, and directly employing over 50,000 people.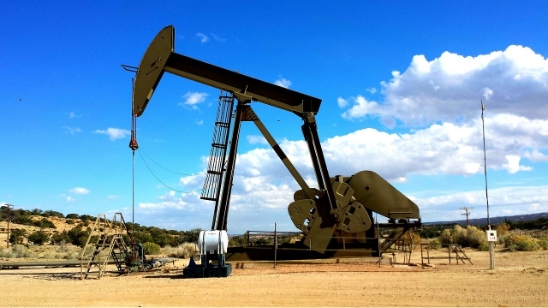 Overview of the extractive sectors in the UK
The UK's extractive industries comprise oil and gas production, mining and quarrying. The extractive sector has made a sizeable contribution to the UK economy for many years and remains an important sector in the UK. In 2022, industry gross value added (GVA) was £26 billion, up from £18 billion in 2021. The extraction of oil and gas and associated support service activities accounts for over 85% of the sector's GVA. The UK EITI website provides more detailed information on the sector in general and the oil and gas and mining and quarrying sectors in the UK.
Oil and Gas sector
The UK oil and gas industry is in its sixth decade of offshore production. Despite the maturity of the sector there are still significant opportunities in responsible oil and gas recovery along with those presented by the sector's positive contribution to the drive to net zero greenhouse gas emissions.
UK oil and gas production peaked at a rate of 4.4 million barrels of oil equivalent a day (boepd) in 1999. Production in 2022 was only 1.3 million boepd. Production rates of both oil and gas in the next decade and longer term are expected to continue to decline with especially rapid falls for gas. To achieve the projected rate of decline will require continued investment in parallel with investment in wind generation, hydrogen and carbon storage to support the transition to a low-carbon economy as the UK works to meet its legally-binding target to bring greenhouse gas (GHG) emissions to net zero by 2050. Through the North Sea Transition Deal, agreed with the UK Government in 2021, the sector has committed to halve its own GHG emissions by 2030 compared with a 2018 baseline. It has separately committed to cut them by 90% by 2040 and be net zero by 2050.
Only three new offshore field development were approved in 2022, and drilling activity remained at historically low levels.
The UK oil and gas industry supports hundreds of thousands of jobs in Scotland and across the rest of the UK. According to latest ONS data, the sector was directly responsible for around 30,000 jobs in 2022, with many more supported in the industry's wider supply chain plus those jobs that depend on the UK's oil and gas industry. OEUK has estimated that over 200,000 jobs in the UK were supported directly or indirectly by the upstream oil and gas industry in 2021, many of them highly skilled.
The prioritisation and protection of employees' health and safety offshore and onshore remains industry's primary concern. Whilst cost control and capital discipline remain high on industry's agenda, the ingenuity of the UK oil and gas industry's people and the communities they work in cement the long-standing importance of this industry to the UK's economy. This is not just through the payment of production taxes and licence fees (as disclosed in the EITI payments report), but also ensuring the UK's security of energy supply through providing the equivalent of 61% of the UK's oil demand and 53% of the UK's gross gas demand in 2022, thus reducing significantly the cost of oil and gas imports, as well as through the development of technology, innovation and skills that cascade out of industry and often support the transition to a lower carbon future.
Maintaining investment in the sector is an important element of ensuring a fair and managed transition for workers. Whilst transitioning to a net-zero economy will present employment opportunities, concerns as to how this can be done equitably and with opportunities for the current workforce to re-skill and transition are key for communities dependent on the oil and gas industry as a primary employer.
Mining and Quarrying Sector
Construction minerals
Construction minerals are essential to the UK economy, improving our housing stock, transport networks, commercial and industrial buildings, energy and water infrastructure, schools and hospitals.
The main element of construction minerals in volume terms is the extraction of primary aggregates, including quarried crushed rock and both land-won and marine dredged sand & gravel. The British Geological Survey estimates that a total of 176 million tonnes of primary aggregates were produced in the UK in 2020, although due to the way the data is published, a small element of this tonnage is used for non-construction industrial uses[1]. This compares with 88 million tonnes of energy minerals, including coal, oil and gas[2].
Primary aggregates are largely recovered from indigenous sources and imports remain limited, estimated to represent less than 5 million tonnes per annum. Information available from the Mineral Products Association (MPA) at GB-level provides further insight on the relative balance of the various sources of construction aggregates, specifically crushed rock and sand & gravel. The MPA estimates that some 183.3 million tonnes of crushed rock and sand & gravel were produced in Great Britain in 2021, a 15.6% increase compared to Covid-19 impacted 2020 construction demand (from 158.6 million tonnes) Within primary aggregates a total of 125.9 million tonnes of crushed rock and 77.5 million tonnes of sand & gravel were produced. Marine-dredged aggregates satisfied about 14.3 million tonnes (25%) of the total construction needs for sand & gravel[3].
In addition to the extraction of primary aggregates, materials can also be obtained from the recycling of Construction, Demolition and Excavation Wastes (CDEW), or derived from other industrial, production or extractive processes, referred to as secondary aggregates. Recycled aggregates are the product of processing inert construction and demolition waste, asphalt planings and used railway ballasts into construction aggregates. Secondary aggregates are derived from other industrial processes, such as other mineral extraction operations including ball clay and china clay production, or waste from slate production. Other sources of secondary materials include blast furnace and steel slags, incinerator bottom ash (IBA), furnace bottom ash (FBA), coal-derived fly ash (CDFA) and crushed glass sand. Collectively, recycled and secondary aggregates contribute significantly to the total aggregates demand: although there are no official statistics available on the contribution of these materials to the total aggregates market, the Mineral Products Association estimates that, in 2018, recycled and secondary sources of aggregates accounted for 28% of total aggregates supply in Great Britain[4], significantly higher than the European average.
The underlying geology across the UK determines the local availability of construction minerals, and aggregates (especially crushed rock) may be transported long distances when necessary. As resources are not always distributed evenly, inter-regional movement of aggregates is required to balance local availability with the wider geographic demands of the market. The South East, for example, has its own supplies of sand & gravel alongside recycled aggregates, but relies heavily on crushed rock brought in by rail from the East Midlands and South West and by sea from Scotland. It also uses marine dredged sand & gravel from coastal waters.
Market drivers for construction minerals include general UK economic and construction growth. Some weaknesses had already emerged in construction minerals demand since 2018, driven by slowing activity in commercial constructions. In 2020, market sales of primary aggregates and construction mineral products such as ready-mixed concrete, asphalt and mortar, slumped as a result of the Covid-19 pandemic and the impact of the spring lockdown on general construction activity. Sales of construction minerals and mineral products started to recovery quickly from a low base during the summer of 2020, fuelled by released pent-up activity post-lockdown in housing and infrastructure. However, despite the faster than expected pickup in demand, sales volumes in Great Britain were significantly lower in 2020 compared to 2019, with ready-mixed and mortar the weakest, down 18.2% and 23.5% respectively, while aggregates declined by 10.5% and asphalt by 8.6%[5].
However, sales of construction minerals and mineral products started to recover quickly from a low base in the second half of 2020 and in 2021, fuelled by released pent-up activity from delayed construction projects as well as momentum building on major infrastructure and highways investment plans.
The long-term demand prospects for aggregates demand are also positive, underpinned by higher planned investment in infrastructure projects and housing over the next decade. A recent report[6] suggests that significant and increasing tonnages of aggregates will be needed to supply our future construction needs: around 4 billion tonnes of primary aggregates between 2022 and 2035.
Whilst there appear to be sufficient indigenous mineral resources available to support future demand requirements, there are issues around the supply-mix that will need to be addressed. Industry statistics point to a persistent under-replenishment of land-won sand and gravel permitted reserves. Survey data from the MPA indicates that in the past decade, for every 100 tonnes of land-won sand and gravel extracted and sold, only 63 tonnes on average have been replaced with new sand and gravel permissions[7]. Meanwhile, whilst recycled and secondary sources of aggregates and imports have a definite role to play, their growth potential is constrained by the amount of suitable material available to recycle (mainly from demolition) and its suitability for various applications[8]. Demand for indigenous quarried and dredged aggregates is likely to remain significant and these remain subject to often lengthy and complex planning and environmental permitting controls before they can be extracted.
Construction minerals extraction and related downstream manufacturing activities are distributed throughout the UK and extraction businesses make a variety of tax, financial and non-financial contributions to national and local governments and local communities that are outside the current scope of EITI reporting. This includes the Aggregates Levy, employment taxes and businesses rates. At the extraction stage, the annual cost of the Aggregates Levy reached £409m in 2021[9]. The industry also supports a significant supply chain of plant, equipment and transport suppliers and professional services. Other construction-related mineral extraction includes clay for brick-making, limestone and chalk for cement manufacture and the production of high-quality dimension stone and slate.
The construction minerals industry is also in the scope of the European Union Emissions Trading System, Climate Change Agreements linked to the UK Climate Change Levy, Streamlined Energy and Carbon Reporting and Energy Saving Opportunity Scheme, all of which are focused on carbon reduction or energy efficiency. In 2020, the UK concrete and cement sector set out a roadmap to become net negative by 2050, removing more carbon dioxide from the atmosphere than it emits each year[9]. It has identified that net zero can be met through decarbonised electricity and transport networks, fuel switching, greater use of low-carbon cements and concretes as well as Carbon Capture, Utilisation or Storage (CCUS) technology for cement manufacture. A net negative industry by 2050 could be achieved by using the natural, in-use properties of concrete which include its ability to absorb carbon dioxide during use, and the benefit of using the thermal properties of concrete in buildings and structures to reduce operational emissions. The concrete and cement industry has already taken considerable early joint action and due to investment in fuel switching, changes in product formulation, and energy efficiency including plant rationalisation, its direct and indirect emissions are 53% lower than 1990 - decarbonising faster than the UK economy as a whole.
Coal
Whilst coal still plays a part in the UK's energy mix, its contribution is declining. Although the UK still has a significant coal resource there are only a small number of operating mines, predominantly opencast. In terms of underground mines, Eckington in Derbyshire, one of a few remaining small mines, closed in January 2019. That being said, West Cumbrian Coal received planning permission in March 2019 for the Woodhouse Colliery, which is anticipated could produce up to 3.1 million tonnes/year of metallurgical coal for the steelmaking industry.
Industrial and metal minerals
Minerals such as limestone and silica sand have numerous non-construction uses, ranging from iron and steel and glass making to cleaning acidic power station emissions and improving the performance and sustainability of UK agriculture. China Clay or Kaolin support a wide range of industrial markets including ceramics, paper and specialist applications such as fillers for pharmaceuticals, paints, adhesives and animal feeds, while Ball Clays are used principally in the ceramics industry for industrial applications, including sanitaryware, tile manufacture and tableware. Future extraction trends for industrial minerals will depend on movements in UK and overseas markets and on the competitiveness of operating costs and the business environment in the UK.
Over the last 18 months there have been significant developments in this area. Anglo American plc took over Sirius Minerals in March 2020 and development of the Woodsmith Mine, a major new polyhalite mine in the North Yorkshire moors is accelerating. In the South West, the Drakelands Tungsten mine that was closed in October 2018 has a new owner, Tungsten West, which is developing plans to restart the mine early in 2021. Elsewhere, plans to reopen the South Crofty Tin mine in Cornwall by Cornish Metals (formally Strongbow Exploration) continue and the company reported on a successful drilling programme in summer 2020. Cornish Lithium recently reported it has found "globally significant" lithium grades in geothermal waters and is preparing for work on its pilot plant. Cornwall Resources are also moving forward with the development of their Redmoor project, of a significant tin, tungsten and copper deposit and a mining scoping study has recently been completed. The significant resource of gold at Curraghinalt in Northern Ireland (Dalradian) and Cononish in Scotland (Scotgold), where a recent announcement has been made to accelerate plans to double production, are other exciting examples that illustrate the continuing importance of the UK as a mineral producer.
National Policies
The UK has had no overarching national mineral strategy, policy or plan recognising the economic importance of a steady supply of essential minerals and mineral products, from domestic sources or imported. The current relevant planning documents for each part of the United Kingdom are:
The English National Planning Policy Framework (NPPF) states in paragraph 203 that "It is essential that there is a sufficient supply of minerals to provide the infrastructure, buildings, energy and goods that the country needs. Since minerals are a finite natural resource, and can only be worked where they are found, best use needs to be made of them to secure their long-term conservation."
In 2018, in response to the lack of overarching strategy, the minerals industry produced a UK Minerals Strategy which sets out the importance of the sector to the UK economy and highlights measures necessary to ensure that demand for minerals and mineral products is supplied sustainably over the next 25 years. A second edition of the Strategy was published in 2022[9], addressing key issues that have emerged and evolved over the previous five years including:
Climate change

: Net zero carbon, climate change mitigation, adaptation & resilience, implications for and contribution from minerals;

Nature recovery

: Biodiversity gain, and contribution of minerals development, including the legacy provided by restored sites;

Essentiality

: Stressing that while some minerals are considered critical, all are essential and may become critical should supply be compromised;

Replenishment

: Continued under-replenishment of mineral reserves, production capacity and looming arbitrary end-dates on many reserves.