Sector Introduction
The extractive industries in the UK comprise oil and gas production, mining and quarrying. These sectors continue to play a major role in the UK economy, contributing total Gross Value Added (GVA) of £18 billion and directly employing some 60,000 people in 2019.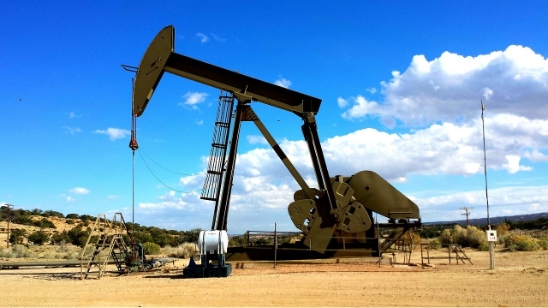 The extractive sectors in the UK: summary information
The UK's extractive industries comprise oil and gas production, mining and quarrying. The extractive sector has made a sizeable contribution to the UK economy for many years and remains an important sector in the UK. In 2019 industry GVA was £20.3 billion. The extraction of oil and gas and associated support service activities accounted for some 90% of the sector's GVA.
Oil and Gas sector
The UK oil and gas industry is in its sixth decade of offshore production. Between 2014 and 2019, UK oil production increased by almost 30%– a significant turnaround given that the basin had previously seen a consistent decline in production since 2000. Gas production also increased until 2017 but has since fallen back with an overall growth of just 4%. This increased/maintained production rate derived from both improved performance of existing oil and gas fields and the addition of capacity from new field start-ups more than compensating for natural decline from existing fields. Production volumes in the next decade, however, remain vulnerable unless continuing new investment is attracted to the UK Continental Shelf (UKCS).
The industry continues to transform and reinvent itself. In real terms total operating costs fell by about 30% between 2014 and 2019, with most of these cost savings deemed sustainable in the long-term. Ongoing uncertainty and volatility in commodity prices, however, continues to constrain fresh capital commitments, both globally and within the UK. Investors continue with a conservative outlook and new investments need to break even at prices in the $40 to $50 per barrel region. The number of field approvals fell slightly in 2019 but drilling activity picked up from the historically low levels of 2018.
The industry's profitability continued at a subdued level, with net receipts from taxation of around £1 billion in 2019. The production tax regime has been designed to reflect the cash flow of the basin and as such production tax receipts have varied significantly in recent years as a result of the downturn in the industry. To prevent them being barriers to investment, and recognising the maturity of the basin, the Government has sought to reduce perceptions of fiscal risk and a lack of fiscal competitiveness. HM Treasury's Driving Investment strategy acknowledges the long-term investment horizon in the industry and the challenge to keep attracting investors to the UK oil and gas industry to enable the industry to recover from the downturn and to compete in the global race for investment.
The UK oil and gas industry supports hundreds of thousands of jobs in Scotland and across the rest of the UK. According to latest ONS data, the sector was directly responsible for around 40,000 jobs in 2019, with many more supported in the industry's wider supply chain and those jobs that depend on the UK's oil and gas industry. It is estimated a total of around 270,000 jobs were supported by the UK upstream oil and gas industry in 2019, often highly skilled and contributing significantly to the Exchequer with multi-billion pounds in employment taxes.
Whilst cost control and capital discipline remain high on industry's agenda, the ingenuity of the UK oil and gas industry's people and the communities they work in cement the long-standing importance of this industry to the UK's economy. This is not just through the payment of production taxes and licence fees (as disclosed in the EITI reconciliation), but also ensuring the UK's security of energy supply through providing more than half of the UK's oil and gas demand, a significant contribution to the balance of trade, as well as the development of technology, innovation and skills that cascade out of industry and often support the transition to a lower carbon future.
Mining and Quarrying Sector
Construction minerals
Construction minerals, principally aggregates, are the largest materials flow in the UK. A total of 190 million tonnes (Mt) of aggregates were produced in the UK in 2017, compared with 89Mt of energy minerals, including coal, oil and gas.
The main components of aggregates supply are primary aggregates, meaning quarried crushed rock and both land-won and marine dredged sand & gravel. These are largely recovered from indigenous sources and imports are very limited, estimated to represent less than 5Mt per annum. Aggregates can also be obtained from the recycling of Construction, Demolition and Excavation Wastes (CDEW), or derived from other industrial, production or extractive processes, referred to as secondary aggregates. Secondary aggregates can include furnace ash and slag from iron and steel production. There are no official statistics available on the contribution of recycled and secondary aggregates to the total market, but the Mineral Products Association estimates that, in 2017, recycled and secondary sources of aggregates accounted for 29% of total aggregates supply, putting Great Britain in a leading position internationally in the use of recycled and secondary aggregates for many years, well ahead of the European average.
Aggregates are the largest element of the construction supply chain, improving our housing stock, transport networks, commercial and industrial buildings, utilities, school and hospitals. Other non-construction related uses include iron and steel manufacture, glass making, agriculture, cleaning power stations emissions and pharmaceuticals.
Market drivers for these materials depend on general UK economic and construction growth, as well as population growth in the longer term. Whilst short-term weaknesses have emerged in construction activity and construction minerals markets in the past two years, projected UK population increases to 2030 and higher planned investment in infrastructure projects and housing suggest a continuing underlying need for construction activity and minerals.
While there appear to be sufficient indigenous mineral resources available to support future demand requirements, there are issues around the supply-mix that need to be addressed. Recycled and secondary sources of aggregates and imports have a definite role to play but their growth potential is constrained. Therefore, demand for indigenous quarried and dredged aggregates is likely to remain significant and these remain subject to planning and environmental approval and permitting before they can be extracted. There is evidence of a persistent under-replenishment of land-won sand and gravel permitted reserves, raising questions around the future supply mix of aggregates that will need to be addressed.
Extraction and related downstream manufacturing activities are distributed throughout the UK and extraction businesses make a variety of tax, financial and non-financial contributions to national and local governments and local communities that are outside the current scope of EITI reporting, including the aggregates levy, employment taxes and businesses rates. The industry also supports a significant supply chain of plant, equipment and transport suppliers and professional services. Other construction-related mineral extraction includes clay for brick-making, limestone and chalk for cement-making and the production of high-quality dimension stone and slate.
Coal
Whilst coal still plays a part in the UK's energy mix, its contribution is declining. Although the UK still has a significant coal resource there are only a small number of operating mines, predominantly opencast. In terms of underground mines, Eckington in Derbyshire, one of a few remaining small mines, closed in January 2019. That being said, West Cumbrian Coal received planning permission in March 2019 for the Woodhouse Colliery, which is anticipated could produce up to 3.1MT/year of metallurgical coal for the steelmaking industry.
Industrial and metal minerals
Minerals such as limestone and sand have numerous non-construction uses, ranging from iron and steel and glass making to cleaning acidic power station emissions and improving the performance and sustainability of UK agriculture. Future extraction trends for industrial minerals will depend on movements in UK and overseas markets and on the competitiveness of operating costs and the business environment in the UK.
Over the past 18 months we have seen the Drakelands Mine (Tungsten) in the South West close in October 2018 for such reasons, while Sirius Minerals announced in September 2019 that it would slow down the pace of development of a major new polyhalite mine in the North Yorkshire Moors while a six month strategic review was carried out. Elsewhere, the reopening of South Crofty Tin mine in Cornwall by Strongbow Exploration and the significant resource of gold at Curraghinalt [5] in Northern Ireland (Dalradian) and Cononish in Scotland (Scotgold) are examples that illustrate the continuing importance of the UK as a mineral producer.
The English National Planning Policy Framework (NPPF) states in paragraph 142 that "Minerals are essential to support sustainable economic growth and our quality of life. It is therefore important that there is a sufficient supply of material to provide the infrastructure, buildings, energy and goods that the country needs. However, since minerals are a finite natural resource, and can only be worked where they are found, it is important to make best use of them to secure their long-term conservation.
UK EITI Reports

Mining & Quarrying / Oil & Gas

UK EITI Reports

Mining & Quarrying / Oil & Gas

UK EITI Reports

Mining & Quarrying / Oil & Gas
View all publications & reports