Energy Transition
As the UK transitions to a low carbon economy, oil and gas will play a smaller role in meeting the demand for energy as we look to meet our 2050 zero emissions target.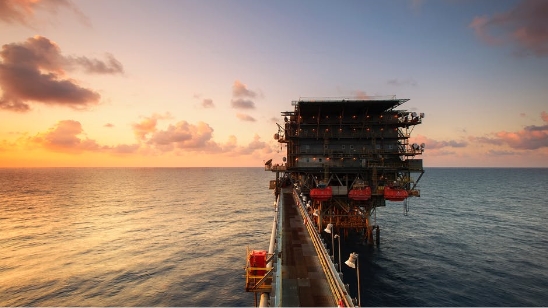 On 27 June 2019, the UK became the first major economy in the world to pass laws to end its contribution to global warming by 2050. The target will require the UK to bring all greenhouse gas emissions to net zero by 2050. The UK's 2050 net zero target was recommended by the Committee on Climate Change, the UK's independent climate advisory body. Net zero means any emissions would be balanced by schemes to offset an equivalent amount of greenhouse gases from the atmosphere, such as planting trees or using technology like carbon capture and storage.
As we transition to a low carbon economy, oil and gas will play a smaller role in meeting the demand for energy over time. However, there will continue to be a need for fossil fuels, particularly gas, and all scenarios proposed by the Committee on Climate Change setting out how we could meet our 2050 net zero emissions target include some continued demand for oil and natural gas. An orderly transition, including UK oil and gas production, is crucial to maintaining security of supply and retention of vital skills and expertise.
The 2019 EITI Standard included new measures on environmental reporting for EITI implementing countries (requirement 6.4). Implementing countries are encouraged to disclose information on the management and monitoring of the environmental impact of the extractive industries. Data on the environmental taxes paid by the extractive industries can be found on our Sector Data page.
To find out more
If you would like to find out more about the UK extractive industries and energy transition, you may find the following links helpful:
Industry responses to the energy transition
The UK and climate change
EITI and climate change
A study by Professor Benjamin Sovacool from the University of Sussex found a correlation between EITI implementation and lower per capita carbon footprints. The study found that countries that are part of the EITI saw their carbon emissions reduce by 13% on average between 2000 and 2014. The world average carbon footprint per capita, on the other hand, grew by 23% over the same period.

The study, entitled "Is sunshine the best disinfectant? Evaluating the global effectiveness of the Extractive Industries Transparency Initiative (EITI)", was published in 2020 in the journal The Extractive Industries and Society. It explains that while the relationship between EITI membership and carbon reductions is not necessarily deterministic, the scheme allowed countries to use recovered funds no longer lost to corruption to invest in more sustainable forms of energy and other environmental practices.
MSG - Meeting minutes

Mining & Quarrying / Oil & Gas

MSG - Meeting minutes

Mining & Quarrying / Oil & Gas

MSG - Workplans

Mining & Quarrying / Oil & Gas
View all publications & reports