The UK EITI MSG publishes the 2019 UK EITI Reconciliation data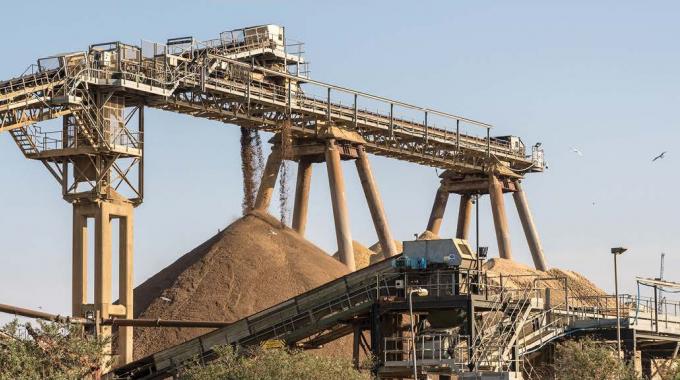 The UK Extractive Industries Transparency Initiative Multi-Stakeholder Group (MSG) today published data on the payments between extractive companies and UK government bodies and agencies in calendar year 2019.
A core part of EITI requires oil, gas and mining companies to voluntarily disclose their payments to government agencies and for the reconciliation of these payments with government receipts from these companies. This 'reconciliation process' takes place on an annual basis and is conducted by an independent administrator (in the UK's case BDO LLP), overseen by the UK EITI MSG.
This is the sixth year that the UK has conducted this reconciliation exercise, meaning that we have now put on public record six years' worth of verified data on the financial flows between government and industry, covering 2014-19. Our aim in publishing this data is to explain the positive contribution that the extractive sectors are making to the economic and social development of the country and to demonstrate the industries' commitment to transparency and good governance.
In 2019 payments and refunds reported by extractive companies and government agencies provided a net total £1,514.69 million. Most of these transactions cover Ring-Fence Corporation Tax and Supplementary Charge payments to HMRC, the UK's tax authority, and licence fee payments to the Oil and Gas Authority (OGA).
A total of £10.55 million was reported by out-of-scope and non-participating companies and this is subtracted from the overall total, leaving a total of £1,503.14 million reported by government and a total of £1,503.13 million reported by UK in-scope companies. The final reconciliation shows an unreconciled difference of £0.01 million, which works out at 0.001% of the total, highlighting the transparency of the UK sector.
A total of 37 oil and gas companies and 17 mining and quarrying companies participated in this year's reconciliation process, with continuing high industry participation. This represents 99.3% of potential in-scope payments.
The MSG would like to thank all the companies that participated in this year's process, especially given the unprecedented circumstances caused by the global pandemic.
The data from the reconciliation process will also be published in the UK EITI Annual Review 2020, which will also provide an overview of MSG activities and progress in implementing the EITI Standard. The Annual Review will be launched and published at a virtual event on 9th December 2020, if you would like to attend please sign up (password: ei2020ti).