Publication of the UK EITI Annual Review 2020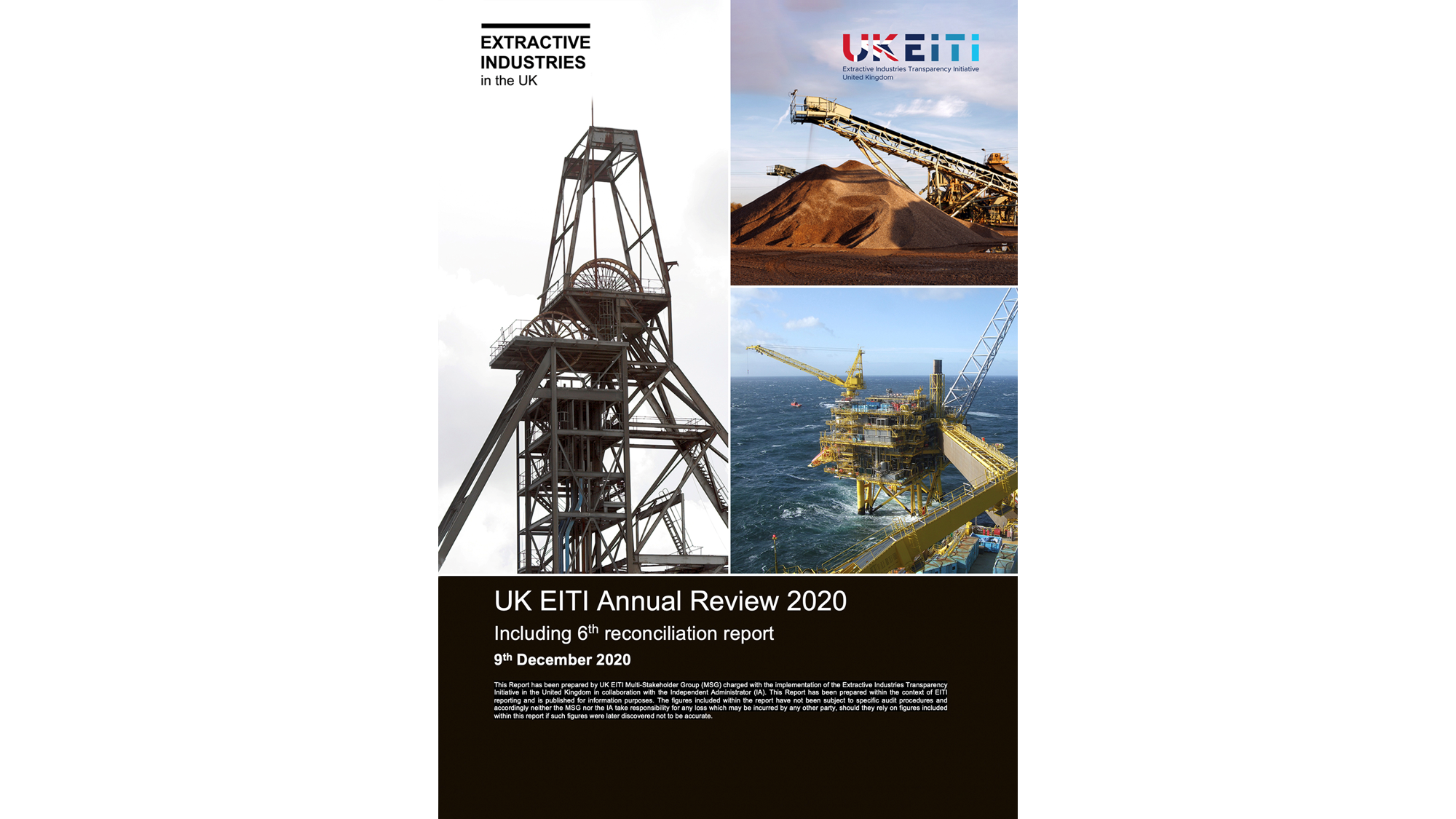 Today UK EITI published its Annual Review 2020. The Review provides an overview of the UK's progress in implementing the EITI Standard and features data on the payments between extractive companies and UK government bodies and agencies in calendar year 2019.
This is the first time that the UK has published a report in the form of an annual review. Historically we have published annual reports focused on the payments data that we collect, reconcile and analyse each year. As well as setting out payments data and a summary of the state of the extractive industries in the UK, the Annual Review also details the broader achievements of the UK EITI Multi-Stakeholder Group and how we are progressing against the EITI Standard.
The payments data in the review was collected following a reconciliation process, in which oil, gas and mining companies were asked to voluntarily disclose their payments to government agencies and these payments were reconciled with government receipts from these companies. This is the sixth year that the UK has conducted this reconciliation exercise, meaning that we have now published six years' worth of verified data on the financial flows between government and industry, covering 2014-19.
In 2019 payments and refunds reported by extractive companies and government agencies provided a net total £1,514.69 million. Most of these transactions cover Ring-Fence Corporation Tax and Supplementary Charge payments to HMRC, the UK's tax authority, and licence fee payments to the Oil and Gas Authority (OGA). A total of 37 oil and gas companies and 17 mining and quarrying companies participated in this year's reconciliation process.
The Annual Review will be launched through a virtual event later today, with a keynote speech from Lord Callanan, UK EITI Champion, and speakers from industry and civil society. A recording of the event will be published on our website.